RANDY EDELMAN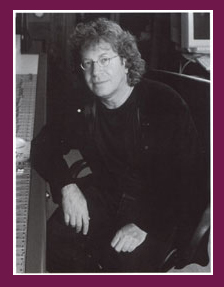 Randy Edelman grew up in Teaneck New Jersey, where he studied piano at an early age giving many recitals locally. After high school graduation he enrolled at the Cincinnati Music Conservatory where he majored in piano and composition. While in Cincinnati he began freelancing as a music arranger at James Brown's King Records, and also wrote original music for regional theater.

Upon graduation Randy headed back to New York where he signed on as a staff writer at CBS April Blackwood Music. He also began playing piano in Broadway pit orchestras and continued his interest as a music arranger. He went out on the road as Music Director for many entertainers. It was while traveling that Randy began writing both his own music and lyrics with an eye toward doing his own albums. It was the beginning of a decade of producing and writing his own solo albums.

The albums led to Randy's appearances as opening solo act to such diverse groups as The Carpenters and Frank Zappa and the Mothers of Invention. His songs began being recorded by such popular recording artists as Barry Manilow ("Weekend In New England"), Olivia Newton-John, Patti LaBelle, The Carpenters, The 5th Dimension, Jackie DeShannon, Blood Sweat and Tears, Kool & The Gang, Agnetha Faltskog (ABBA), and Bing Crosby to name a few. Subsequent success of his records in the United Kingdom led to appearances on the Top of the Pops, concerts at the London Palladium and Drury Lane Theaters, and tours throughout Europe, Japan and Australia.
He is renowned for his film scores and collaborated with Ivan Reitman, producing for several of his comedies, including Ghostbusters II, Twins and Kindergarten Cop. He also contributed to Beethoven, The Last of the Mohicans, The Mask, Daylight, Anaconda, XXX, Gettysburg, My Cousin Vinny, While You Were Sleeping, Dragonheart, Shanghai Noon, Six Days Seven Nights, The Indian in the Cupboard, Billy Madison, Angels in the Outfield to name just a few.

*MUSICIAN
*ARRANGER
*WRITER
*FILM SCORES
For All enquiries Email
info@thetalentagencyltd.co.uk

Tel: No.....00 44 (0)1483 281500