ALI ISABELLA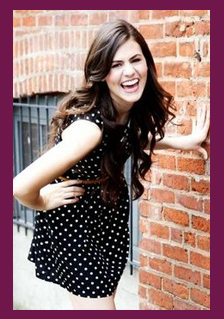 Although young, Ali Isabella has already performed at many of NYC's legendary clubs, headlined at Grammy parties and she became the youngest ever to appear at the world-renowned Wembley Arena in London.

She has charted in the UK and topped Billboard's Hot Singles Sales Chart and Hot Single Country Charts.
Ali appears regularly with her band in major venues across the USA, from NY to LA and in between. She was the headliner at the Grand Central Station Centennial in NYC and appeared at the Naumburg Bandshell in Central Park. Ali was honored to be a guest artist for the Duke Ellington 115th birthday celebration; headlined at the ASCAP Expo in LA and has featured at Festivals around the USA including CMA week in Nashville.
Her TV performances include US network and local shows, even a special from the Hard Rock Café at Foxwoods Casino.
Ali is spending time in the UK during 2017 to write with local writers and explore the UK marketplace.
*PERFORMER
*SONGWRITER
For All enquiries Email
info@thetalentagencyltd.co.uk

Tel: No.....00 44 (0)1483 281500